Residents of Gainesville, Florida, held a vigil Tuesday night in memory of George Floyd, Tony McDade and Jamee Johnson. The vigil comes on the heels of a series of protests that have erupted across the country after George Floyd, a black man in Minneapolis, Minnesota, was killed in police custody after allegedly using a counterfeit $20 bill.
The vigil, which was largely circulated on social media, began at 7:30 p.m. at the University of Florida's campus and attracted hundreds of people.
The Goddsville Dream Defenders, a local chapter of the national organization The Dream Defenders, organized the vigil. Calls for the abolition of prisons, police and the court system were made over megaphones as volunteers passed out candles and flowers to the crowd.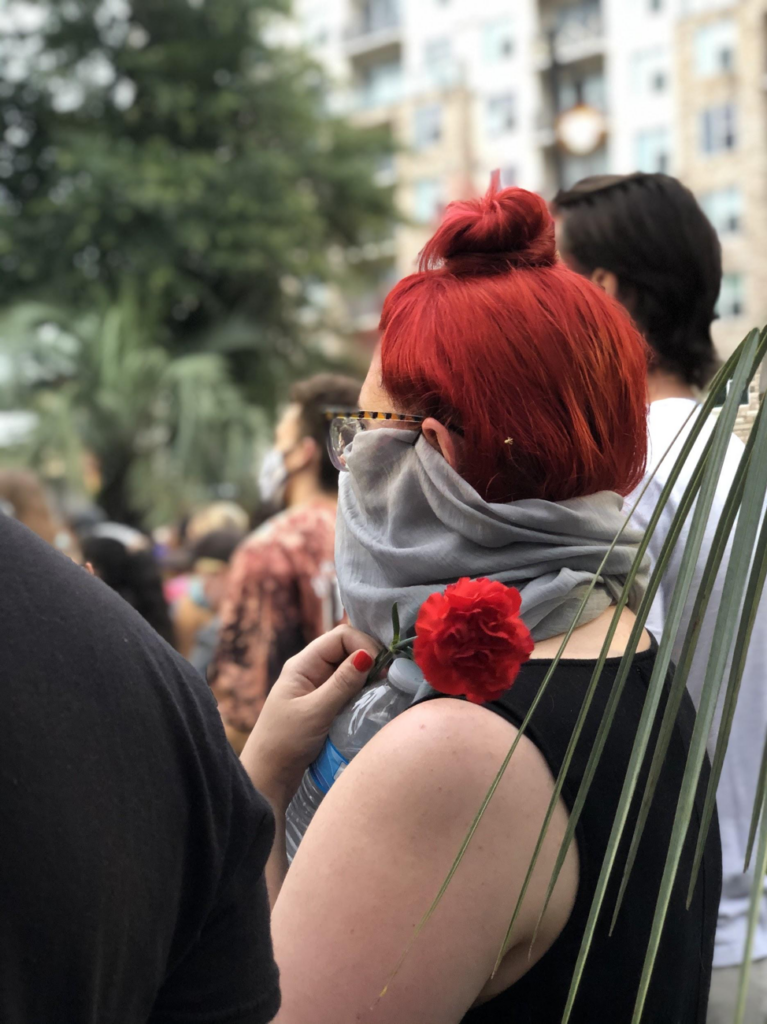 Some attendees brought more than flowers or candles. Catherine Jean, a medic and organizer with Guerilla Medics, was equipped with hand-sanitizer and other first-aid related equipment.
Other attendees showed their support through handmade signs condemning acts of police brutality.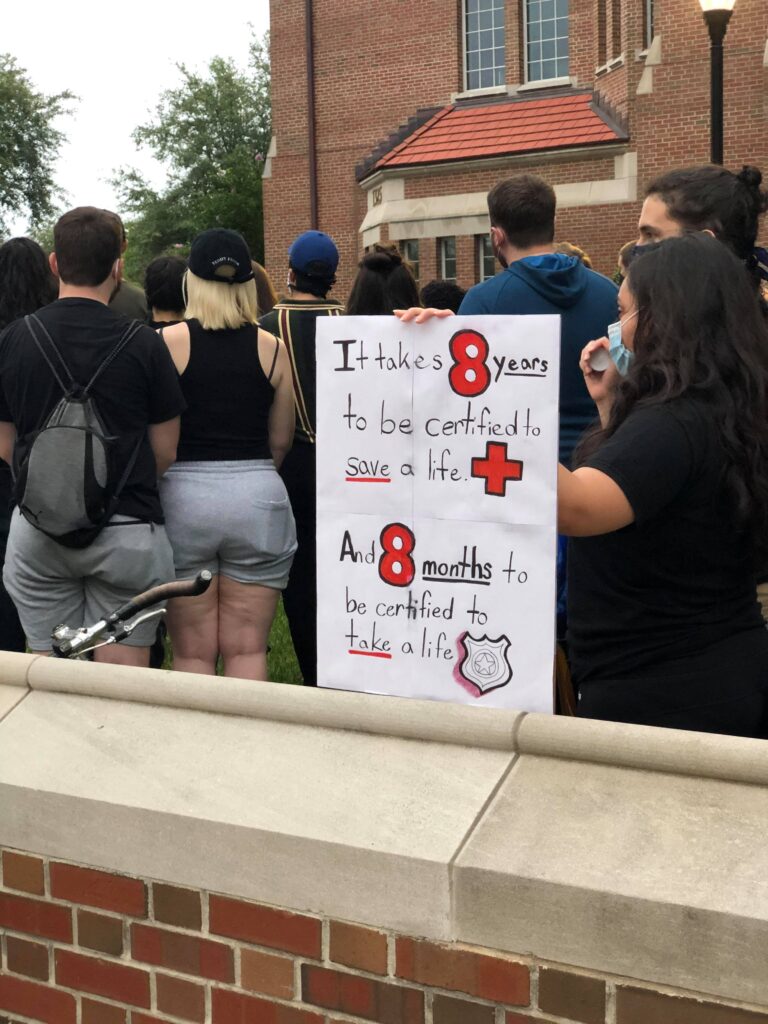 Brianna Johnson, a student at the University of Florida and sister of the late Jamee Johnson, spoke about what the vigil represented to her.
"It means so much to me to see students at the university coming together to honor my brother," Johnson said. "I don't understand how a seatbelt violation ended with the execution of my brother. I ask that JSO release the unedited version of the bodycam footage."
Jamee was a business student at Florida Agricultural and Mechanical University, commonly referred to as FAMU. After being pulled over by Jacksonville Police on December 19, 2019, for a seatbelt violation, Johnson was shot four times by Jacksonville Police Officer Josue Garriga.
The death is under investigation by the Jacksonville Sheriff's Office, and the family has asked the Florida Department of Law Enforcement to open an investigation as well.
Jamee Johnson is not the first to die at the hands of Officer Garriga. In March 2015, Garriga, a then-detective in Putnam County, was one of multiple officers who fired at 48-year-old Andrew Williams during a drug stop. Williams was later pronounced dead by the Putnam County Sheriff's Office.
As of June 5, 2020, there are no updates, and Officer Josue Garriga has not been arrested or charged with any crimes.
Featured photo by Jasmin Du Bois. Caption: Hundreds gather outside Heavener Hall to honor Floyd, McDade, and Johnson.